A Waterfall of Deliciousness
Our Goal At Corky's is to Provide our Community, Family and Friends some of the most delicious food their taste buds have ever met, matched with equally 'out of this world' Customer Service & Atmosphere! When Corky's was just a dream a long time ago we knew one thing above all else, making a priority in creating a place of Comfort & Quality – and that's exactly what we continue to strive for with each Guest that walks through our Doors! We Truly Love what We Do Here at Corky's & Look Forward to Showing the Cozy Town of Brevard, NC and beyond what we are all about!
Order Online
Delivery
Welcome!
From the Mountains of West Virginia to the Skyscrapers of Chicago, we bring a collection of favorites under one roof. From 100% Vienna Beef Hot Dogs to Mouth Watering Hamburgers, Hand-Spun Milkshakes Made-to-Order, Crisp & Cool Salads, and Fall Off the Bone Ribs… Whatever you're Craving, we've got you Covered! Check out our Menu to see all the Delectable Options this 'Small Town' Locally Owned and Operated Restaurant have to offer!
Reviews
We believe that the true measure of any product is what the sum of our guests have to say about it. Don't take our word for it; see what our many happy guests have to say, and take it from them!
Best Brussel SproutsI have ever had. Great burgers and the staff is very friendly. Everything was delicious and big portions.
Stephanie W. G.
17:52 08 Jan 23
Delicious hotdogs! Friendly staff! Adorable establishment. I feel like $10 for a milkshake is a bit crazy, but I paid it none the less and enjoyed every sip of it. No regrets. I would definitely stop back by if I'm in the area again.
We have been several times and the food has been wonderful every single time! It's a very cute restaurant, clean, and friendly staff. Highly recommend!
I loved the shake and burger I got! Some of the best stuff I've had.
Great food and customer service after a long difficult day traveling. They even treated us to a dessert after hearing about our tough day. Awesome place with the sweetest people !
Good food and super friendly service
Why did I wait so long to try this place?! Best burger in town, very friendly staff and speedy. I got the Corky's burger to go but had a beer in house because the environment is very cozy.
Super courteous and friendly staff. Great food. Christmas 🎄 egg nog was amazing to see and delicious. Chocolate cookies largest ever and scrumptious. Yuro was good.Loved the atmosphere 👌 😍
We ordered the Philly Cheese steak and the BBQ Ribs. Spoke with the owner and she was so nice as well as Ian who took my order. We are from Texas, but the hospitality and atmosphere there, we spoke as if we had been friends for years. This is definitely a go to if you are anywhere near the area. I definitely wish them a great future as they deserve it. Ian was an awesome guy. Customer service was top notch!
Darrian M.
02:40 10 Dec 22
We happened on this great little spot after visiting a few waterfalls in Pisgh Nat Forest The hot dogs were delicious and the side order of tator tots and onion rings were huge. The employees were extremely nice and checked on us frequently.
Kimberly W.
16:38 30 Nov 22
Great atmosphere and food. Even got to spot a white squirrel!
Benjamin M.
17:46 28 Nov 22
Waited too long to try, now glad I did. Traveling back from Turkey holiday, and HAD to stop.Dogs and fries were the best! Great service and people.Goin back soon!
5 Stars all Day! Truly an amazing experience! Friendly Faces Greet you and Welcome You like Family when you walk in the door, in addition to perfectly placed Beautiful rustic, Interior Decor! Cozy, Clean, and Absolutely Delicious Food!
The babyback ribs are amazing. The rest of the menu is very enticing - specialty dogs, burgers, salads... and the handmade shakes and malts get high raves. Low key family atmosphere. Love it!
Great Dawgs, fun atmosphere, friendly staff!And a humongous chocolate chip cookie for the road.
Patricia B.
01:30 23 Nov 22
I'm a Chicago boy someone told me to have an authentic loaded Chicago dog had to try it highly impressed!!
The brussels sprouts were exactly as good as I hoped they would be.
We came in with 15 people at lunch time and were met with smiling faces and the willingness to serve us. Truly the best customer service I've had and yes that includes Chick-fil-A. They have earned a life long time customer and the pretzel burger should be added to the menu full time!I hope one day I can have a burger this good, and hopefully one day a wife that can cook as good as their cook. Shoot if they keep cooking this way I might propose to their cook. I will be coming back!
The perfect place to eat after a long hike. Fresh food, cozy atmosphere and great service.
Rebecca W.
02:20 15 Nov 22
cool spot with good food. the three of us had no complaints about our food and will return.
Veronica I.
03:15 14 Nov 22
We all enjoyed our meal at Corky's. Reasonably priced and the BBQ ribs were smoky and perfectly cooked. Burgers fries and dogs did not disappoint. In nice weather I'm sure we would have eaten outside but they have a great indoor space for diners and the food was ready really quickly for us. We'll definitely come back.
First off, the staff are amazing. I'm an over the road truck driver & was driving my semi (bobtail) to the restaurant. I was getting out to move a road construction cone, & James can me out to greet me & helped me get parked safely. I was meeting my wife & daughter for a mountain trip, & I was so glad I found this place! I had the Philly cheesesteak that James cut right off the ribeye! It literally melted in my mouth. The girls had the half chicken witch was so tender & perfectly marinated and also a grilled chicken Caesar which was tossed perfectly with crispy romaine! I cannot tell you enough that you have to try this place! Anytime I visit this will be the spot! Thank you so much for the wonderful experience and awesome food!!
Surprisingly good food. For an order at counter place, service was excellent . Drink refills free and delivered to table.
Honestly can't rant and rave enough about this place! We're from a small town in Wisconsin and just happened to stumble upon this place on our 2 week road trip with our 1.5 year old son and bulldog. The food and milkshakes were amazing! We were able to eat outside with our bully, they even allowed us to bring a high chair outside for our son. Got to meet and chat with the owners, great people! If we ever stroll through this area again, we will for sure be back!
Marissa H.
00:25 30 Oct 22
Absolutely a gem!! Food was delicious, service is amazing. Will return everytime we visit North Carolina 🤗❤️
Borrowed T.
22:14 29 Oct 22
Total fluke we stopped. Enough food for an army, not the cheapest, but easily 2 meals once you add the addons! Will be back for Ribs and Burgers supreme!
Mike Arena S.
00:32 17 Oct 22
Corkey's Dawg house is the newest and greatest feature of Americana food and piece of nostalgia in town. Their food is of the highest quality and will never disappoint. They treat everyone from staff to customers like a big family, very hard working and dedicated business owners and staff. We're so glad you're here to stay, you're the official ambassadors of fun, family, delicious food and shakes. Locals and visitors alike, can't wait to go back.P.s. The most tender ribs I've had since Texas, they've got it down!!♡
The entire experience was great. Southern Hospitality at it's finest. The dogs tasted amazing. The tots were great. Not at all disappointed with our visit. Would recommend.
Arbitrage A.
23:48 15 Oct 22
I knew about Corky's Dawg House and i knew i would eventually make the trip to Brevard, Nc to taste the food. As i entered into this joint, i instantly felt the great energy and knew we were eating in. We ordered 2 beef combos, a cheeseburger and 2 orders of fries. The food instantly passed the eye and smell taste. Now for the taste test...the food was scrumptious!! Here at Corky's, they know how to make Chicago comfort food the right way. The owners and their staff were fantastic and we chatted about how great the food was the whole hour and 20 minute drive back to Greenville, Sc. We salute you Corky's Dawg House and thank you!!!
Amazing place, great prices and portions. The brussels sprouts are addictive.
Great sandwiches, fast service. Stuffings are plentiful. Bread is toasted to perfection.
As local retired seniors, my husband and I can be found eating at Corky's several times a week. The place is white-glove clean, the food is top quality and prepared with pride. It's always delivered to your table fresh and hot. The wait staff is on the ball, making sure you're made to feel welcomed and ready to help you with your order. We've never tried anything that wasn't totally delicious. And when you come, you can't leave without one of their giant chocolate chip cookies or a specialty Corky's shake. For us, eating at Corky's is like eating with family. Try it once and we promise you - you'll be back for more!
Awesome Chicago Dog, perfect in every way. Friendly people, even with a to go order. Looking forward to dining in next time around.
Man, you are going to get a face full of flavor no matter what you order. Just make sure you're hungry or order sparingly, because it's tons of food.
Order Online
Have you made up your mind about which of our sensational food options you'd like to treat yourself to today? Would you like to place an order online? Simply head on over to our order page and tell us what you'd like!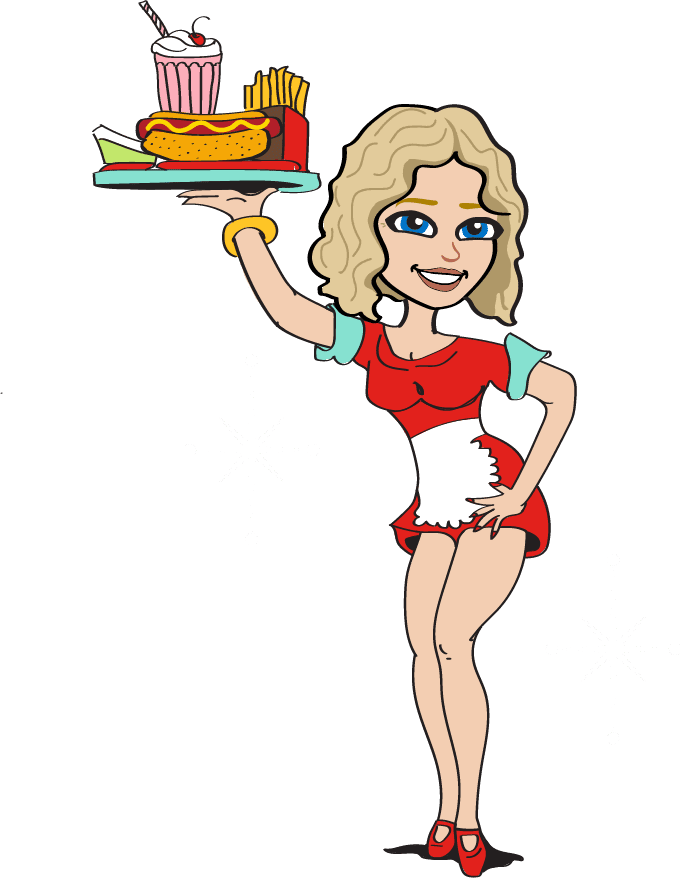 A Truly Local Feel
We are Proud to be a Locally Owned and Operated "Family" Business. Created from the ground up, a Husband & Wife's Dream of Ideas, goals, and ambition finally blossomed into fruition. Corky's is driven on true core principles that encompass that "Small Town Feel" each and every time you walk in our Doors. Our Passion lies within excellence in every possible aspect, from Quality ingredients & Comfortable Atmosphere to our Remarkable Team "Our Family" that makes the Vision Come to Life Each and Every Day! Our Goal in creating a "5 Star" Experience here at Corky's starts with the care & Compassion we put in each and every hand-crafted item we serve. We do things Right, Here in The Mountains! Come and See for yourself!
Join the Corky's Team!
We're looking for passionate, hardworking, customer-focused individuals to join our team. Just click the button below to download a job application.
Please Feel Free to Print out, and bring it in person for a potential On the spot interview
— OR —
Fill out an Online Application & submit today to start the hiring process.