A Waterfall of Deliciousness
Our Goal At Corky's is to Provide our Community, Family and Friends some of the most delicious food their taste buds have ever met, matched with equally 'out of this world' Customer Service & Atmosphere! When Corky's was just a dream a long time ago we knew one thing above all else, making a priority in creating a place of Comfort & Quality – and that's exactly what we continue to strive for with each Guest that walks through our Doors! We Truly Love what We Do Here at Corky's & Look Forward to Showing the Cozy Town of Brevard, NC and beyond what we are all about!
Order Online
Delivery
Welcome!
From the Mountains of West Virginia to the Skyscrapers of Chicago, we bring a collection of favorites under one roof. From 100% Vienna Beef Hot Dogs to Mouth Watering Hamburgers, Hand-Spun Milkshakes Made-to-Order, Crisp & Cool Salads, and Fall Off the Bone Ribs… Whatever you're Craving, we've got you Covered! Check out our Menu to see all the Delectable Options this 'Small Town' Locally Owned and Operated Restaurant have to offer!
Reviews
We believe that the true measure of any product is what the sum of the customers have to say about it. Don't take our word for it; see what our many happy customers have to say, and take it from them!
Celeste S.
13:50 24 Jun 22
Got here about 12:30pm on Thursday. Limited parking was available and I took the last place. About 10 people inside dining and we walked right up to the order counter to place our order for a full rack of ribs. They were delivered to the table inside 5 minutes. Delicious although a little sweet but very tender and tasty.
Great dogs and other variety of items. Always new specials on the menu. Fresh ingredients. Servers/Owners always very nice and friendly.
Joellen W.
10:57 23 Jun 22
Kind staff and good food. Impressed with quality and unique take on "American diner" type offerings.
We stopped here after a day at the Park and it was an oasis. Great food and atmosphere!!
Nice, friendly. Good food and ambiance.
Juan-Antonio G.
22:18 12 Jun 22
I've been hearing about this place for awhile and was finally able to stop in a couple of weeks ago with the family. Saw a family of white squirrels outside so there's that. We tried lots of different dawgs. All were great; my favorite by far was a chili-cheese-slaw dawg. Then we got shakes and my son ordered the biscoff flavored shake. Heck yeah, it was perfection!When it came time to get food for a company meeting this week, we reached out to Corky's and they hooked us up. Highly recommend.
Great burgers, great service, cookies are wonderful, the chicken BLT OS AWESOME, BUT the fries are the bomb. My only concern is the $7 and change for their milkshakes. Let's do that math again. We're glad to see you in Brevard.
LeeAnne B.
00:54 10 Jun 22
Cannot sing praises high enough about this place! We had an employee staff meeting and I was scrambling for someone to cater. Corky's came highly recommended by at least 10 people. I called the morning of our staff gathering and placed my order - even called a few hours later to refine it a little - and the staff was incredibly helpful. When I came to pick it up, the food was packaged for easy transport and even taken to my car by the staff. Heather introduced herself to me upon my arrival and even called after our staff meeting to ensure that the food was up to par. Customer service was impeccable, the food was delicious, and I cannot wait to order from this place again! Thank you to everyone who made our boring meeting a memorable one with such amazing food!
Excellent spot for Chicago style beef hotdogs. Menu is extensive and expensive lol but we'll worth it. Hand made shakes are awesome as well. Pet friendly with their outdoor seating. Very nice staff. A true pleasure.
Really good food and amazing service. Such friendly people %100 recommend to anyone in the area. Will be going back as soon as I can
Came here for a quick bite to eat & thought it would be just a regular hot dog/burger shack or something but the food was better than we thought it would be. So Tasty for the "hole in a wall" ! The grilled chicken sandwich was so good (Corkys sauce made it yummier). & my husband had the Philly sandwich- delicious also. Service was quick and friendly.
Great service. Great hot dogs… I got the breakfast dog with bacon, cheese, and a fried egg. Delicious. Parking is a little tight… I had to get creative. But once in we thoroughly enjoyed. Also had the loaded Cajun tots… good also. Lastly, get a cookie. Legit.
The grilled chicken sandwich was very good. Loved the atmosphere. Will definitely go there again. Check it out
Brittney S.
18:46 29 May 22
I had seen others post positive comments online about Corky's but I hadn't paid much attention because, as plant-based eaters, I had assumed they would not have anything we could eat. But they have a black bean burger and Beyond's bratwurst, and they were fantastic! They are happy to dress up the Beyond brat like any of their creative hot dogs (my favorite is the Chicago Dog) so the experience is not lost for us. Thestaff is friendly and helpful, the decor is very well done, and they have beer and wine to go along with the meal. Lots of indoor and outdoor seating makes them able to handle a lot of people (maybe even more than they have parking for) so wait times should not be an issue. A fun place for families, or for anyone to enjoy a casual meal!
Great food and great service!
Angelena F.
20:25 28 May 22
Great spot with amazing food!
Great food, great people and great atmosphere. Highly recommended!!
Richard V.
15:49 24 May 22
ep1n3phr1ne R.
19:12 21 May 22
Food was awesome. Friendly, outgoing owners and staff. I reccomend this place if you want awesome food
Christine F.
21:27 19 May 22
Corky's is a little off the beaten path but well worth it. It's not just a place for Chicago style dogs but something for me something for everybody. Vegetarian's kids and adults like.Brussel sprouts everything from fried brussels sprouts to sandwiches to milkshakes 🙂 this place has it all. We met the owner and she is super cool. Also the front of the house person was so sweet. She gives you a warm welcome and make sure you are well taken care of. Rosie the island girl, who traveled 8000+ miles to be there, was a delight. See picture below.
KirtCathy Kirt & Cathy Kaempfer (Kirt & C.
17:45 19 May 22
My new best place for comfort food that is over the top delicious !!! For lunch or dinner and dine in or take out. Everyone there is super nice and makes you feel at home !!! I am so thankful they opened after the very sad closing of Daggies, we will miss you Dagmar, rest in peace.
First time visit from Pickens, SC. Walked in , no waiting to order or table. Food and service was great. Staff very friendly, will return.
Delicious and great atmosphere
Theresa K.
20:23 09 May 22
Wow!! This place is AMAZING! When you combine great burgers, 'Dawgs', fries, shakes...how can you go wrong? Food is always hot, staff is friendly and the owners are on site and love what they're doing. You HAVE to try it.👍🏻👍🏻
Great Chicago food.hot dogs are greatAtmosphere is good.staff very nice and knowledgeable
Good food. A little pricey. Wild variety of milkshakes
Very good! A little expensive, but delicious food.
Courtney M.
15:43 23 Apr 22
Food is always good and we try to select the specials suggested at counter! Great atmosphere and the staff are amazing and accommodating!! Super quick for take out too!!
Allison G.
16:21 17 Apr 22
Great food and very friendly people.
Ricardo G.
22:05 16 Apr 22
Great little hang out ! Great staff ,Great food and portions. Would love to be a regular ! Keep up the Great job !
Best Chicago hotdog in Brevard!!! 😋 Yum!! Fast service. Friendly staff. Ultra comfortable atmosphere.
Order Online
Have you made up your mind about which of our sensational food options you'd like to treat yourself to today? Would you like to place an order online? Simply head on over to our order page and tell us what you'd like!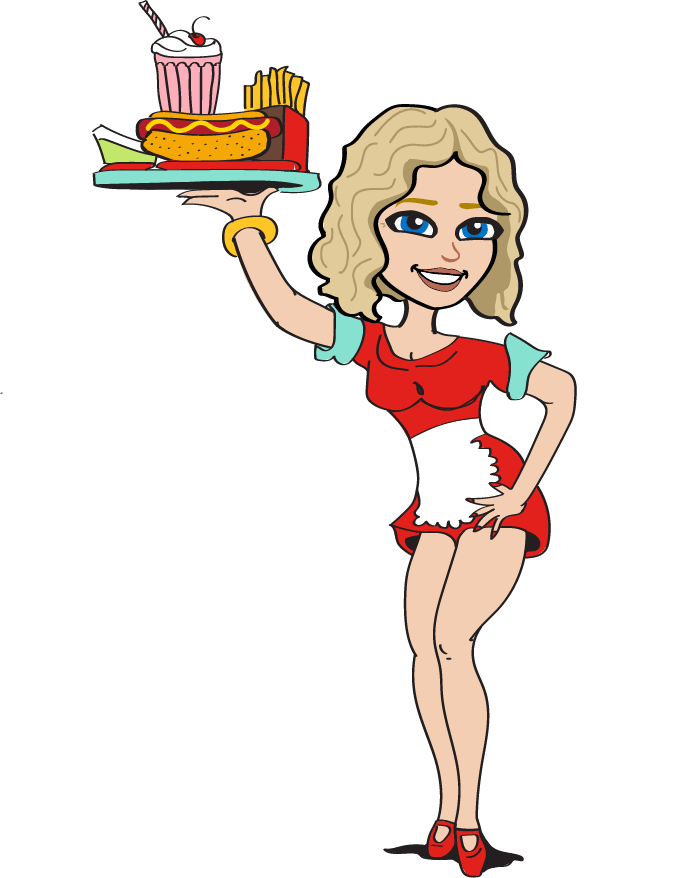 A Truly Local Feel
We are Proud to be a Locally Owned and Operated "Family" Business. Created from the ground up, a Husband & Wife's Dream of Ideas, goals, and ambition finally blossomed into fruition. Corky's is driven on true core principles that encompass that "Small Town Feel" each and every time you walk in our Doors. Our Passion lies within excellence in every possible aspect, from Quality ingredients & Comfortable Atmosphere to our Remarkable Team "Our Family" that makes the Vision Come to Life Each and Every Day! Our Goal in creating a "5 Star" Experience here at Corky's starts with the care & Compassion we put in each and every hand-crafted item we serve. We do things Right, Here in The Mountains! Come and See for yourself!
Join the Corky's Team!
We're looking for passionate, hardworking, customer-focused individuals to join our team. Just click the button below to download a job application.
Please Feel Free to Print out, and bring it in person for a potential On the spot interview
— OR —
Fill out an Online Application & submit today to start the hiring process.