A Waterfall of Deliciousness
Our Goal At Corky's is to Provide our Community, Family and Friends some of the most delicious food their taste buds have ever met, matched with equally 'out of this world' Customer Service & Atmosphere! When Corky's was just a dream a long time ago we knew one thing above all else, making a priority in creating a place of Comfort & Quality – and that's exactly what we continue to strive for with each Guest that walks through our Doors! We Truly Love what We Do Here at Corky's & Look Forward to Showing the Cozy Town of Brevard, NC and beyond what we are all about!
Order Online
Delivery
Welcome!
From the Mountains of West Virginia to the Skyscrapers of Chicago, we bring a collection of favorites under one roof. From 100% Vienna Beef Hot Dogs to Mouth Watering Hamburgers, Hand-Spun Milkshakes Made-to-Order, Crisp & Cool Salads, and Fall Off the Bone Ribs… Whatever you're Craving, we've got you Covered! Check out our Menu to see all the Delectable Options this 'Small Town' Locally Owned and Operated Restaurant have to offer!
Reviews
We believe that the true measure of any product is what the sum of our guests have to say about it. Don't take our word for it; see what our many happy guests have to say, and take it from them!
Booboo Kitty F.
10:42 11 Mar 23
Awesome food! And great people
Heather D.
22:40 08 Mar 23
Great food and friendly helpful staff. Can't wait to come back!
This is quick fatty but delicious food places!! Customer service was fantastic
Jennifer G.
00:53 06 Mar 23
Came with a large group on a Saturday night. They were so kind and accommodating. Every server was very attentive. Offered my kids a cookie after dinner, which was delicious.
One of the best experiences I've had at a restaurant. Grew up in Brevard and hope this place can stick around. Great environment, even better staff. Best ribs I've ever had. Actually exceeded my expectations. You won't be disappointed.
Ordered half the menu, did not disappoint! Definitely recommend the Corky's burger. Staff was super friendly which goes a long way these days!
Stephanie H.
19:33 18 Feb 23
Heather W.
17:13 17 Feb 23
Went here after a long day hiking and it was just what I needed. Corky's is a quaint little diner-style spot with burgers, sandwiches, dogs and other stuff. Pretty sizable menu and there was a lot that sounded good on it. I went with one of the staff member's recommendations, the Philly Cheesesteak… it well exceeded my expectations. Really great. Speaking of staff, that is what I was most impressed with. Everyone was very friendly and helpful. Highly recommend checking out this spot if you're in the area!
Delicious! Shakes are way too pricey. It's good though!
BenJammin F.
19:53 07 Feb 23
Awesome little spot, great food, great service and received our food fast.
Great place! Food great, service great!
Love, LOVE Corky's - fabulous food served quickly and the nicest staff! Will definitely return the next time I'm in Brevard.
Marjorie M.
21:26 29 Jan 23
Very cute place. Had the breakfast dog and loved it. Asked the girl to make my cookies and cream a grasshopper by adding mint. Super yummy. And they even had a frosty treat for our elder pittie pup. Will be back with family soon.
First time here and loved it. Food was really good and the chocolate shake was spot on. Definitely recommend.
Jessica T.
20:05 28 Jan 23
Best Brussel SproutsI have ever had. Great burgers and the staff is very friendly. Everything was delicious and big portions.
Stephanie W. G.
17:52 08 Jan 23
Great hotdogs. Service was great.
Delicious hotdogs! Friendly staff! Adorable establishment. I feel like $10 for a milkshake is a bit crazy, but I paid it none the less and enjoyed every sip of it. No regrets. I would definitely stop back by if I'm in the area again.
We have been several times and the food has been wonderful every single time! It's a very cute restaurant, clean, and friendly staff. Highly recommend!
I loved the shake and burger I got! Some of the best stuff I've had.
Great food and customer service after a long difficult day traveling. They even treated us to a dessert after hearing about our tough day. Awesome place with the sweetest people !
Good food and super friendly service
Why did I wait so long to try this place?! Best burger in town, very friendly staff and speedy. I got the Corky's burger to go but had a beer in house because the environment is very cozy.
Melissa V.
03:23 16 Dec 22
Super courteous and friendly staff. Great food. Christmas 🎄 egg nog was amazing to see and delicious. Chocolate cookies largest ever and scrumptious. Yuro was good.Loved the atmosphere 👌 😍
We ordered the Philly Cheese steak and the BBQ Ribs. Spoke with the owner and she was so nice as well as Ian who took my order. We are from Texas, but the hospitality and atmosphere there, we spoke as if we had been friends for years. This is definitely a go to if you are anywhere near the area. I definitely wish them a great future as they deserve it. Ian was an awesome guy. Customer service was top notch!
Darrian M.
02:40 10 Dec 22
We happened on this great little spot after visiting a few waterfalls in Pisgh Nat Forest The hot dogs were delicious and the side order of tator tots and onion rings were huge. The employees were extremely nice and checked on us frequently.
Kimberly W.
16:38 30 Nov 22
Great atmosphere and food. Even got to spot a white squirrel!
Benjamin M.
17:46 28 Nov 22
Waited too long to try, now glad I did. Traveling back from Turkey holiday, and HAD to stop.Dogs and fries were the best! Great service and people.Goin back soon!
5 Stars all Day! Truly an amazing experience! Friendly Faces Greet you and Welcome You like Family when you walk in the door, in addition to perfectly placed Beautiful rustic, Interior Decor! Cozy, Clean, and Absolutely Delicious Food!
Order Online
Have you made up your mind about which of our sensational food options you'd like to treat yourself to today? Would you like to place an order online? Simply head on over to our order page and tell us what you'd like!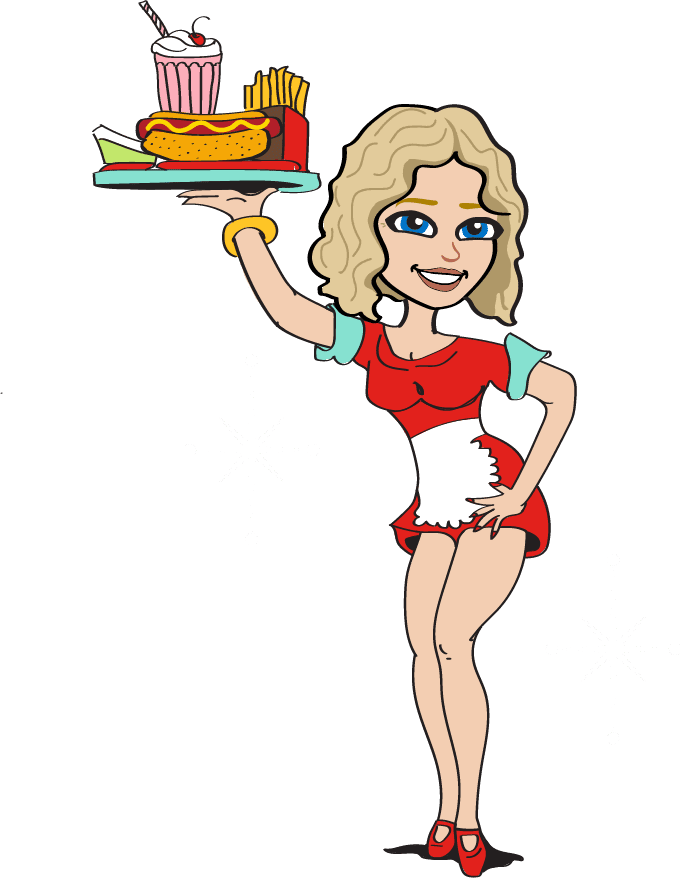 A Truly Local Feel
We are Proud to be a Locally Owned and Operated "Family" Business. Created from the ground up, a Husband & Wife's Dream of Ideas, goals, and ambition finally blossomed into fruition. Corky's is driven on true core principles that encompass that "Small Town Feel" each and every time you walk in our Doors. Our Passion lies within excellence in every possible aspect, from Quality ingredients & Comfortable Atmosphere to our Remarkable Team "Our Family" that makes the Vision Come to Life Each and Every Day! Our Goal in creating a "5 Star" Experience here at Corky's starts with the care & Compassion we put in each and every hand-crafted item we serve. We do things Right, Here in The Mountains! Come and See for yourself!
Join the Corky's Team!
We're looking for passionate, hardworking, customer-focused individuals to join our team. Just click the button below to download a job application.
Please Feel Free to Print out, and bring it in person for a potential On the spot interview
— OR —
Fill out an Online Application & submit today to start the hiring process.